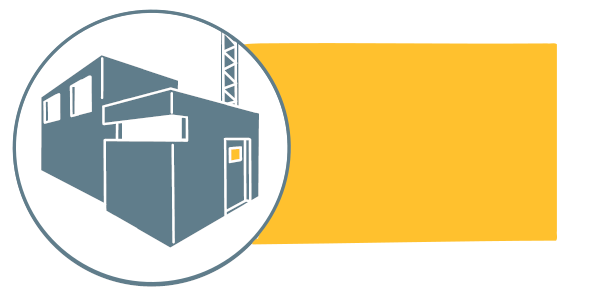 Shop
---
Buy some books! Anthologies with my stories: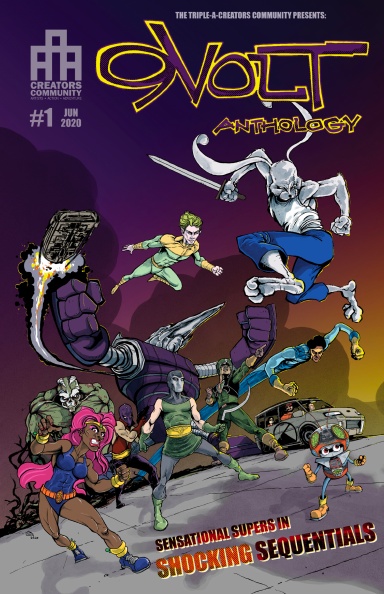 9Volt Comics! A Superhero Anthology
The 9-Volt Comics Superhero Anthology is the work of (as luck would have it..) 9 talented creators at Marshall Lee's Triple A Comic Creator Discord. Each creator submitted 1 or more stories with the general theme of "Superheroes, pg-rated, black and white" and the results were astounding! 124 pages of comics and stories featuring exciting superheroes!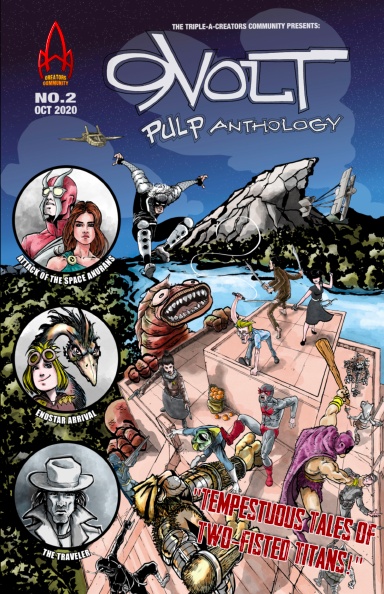 9 Volt Comics PULP!
The Nine Volt PULP ANTHOLOGY features 17 amazing stories, and a full 224 pages of comic book magnificence from the independent writers and artists of the Triple A Comic Creators Community! Slam-bang action! Adventure! Explosions! This is the second incredible comic anthology from our group!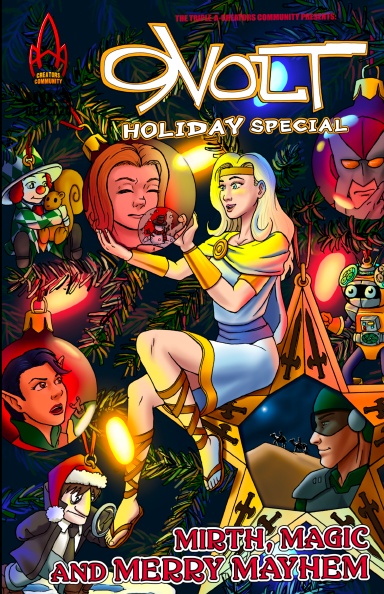 9-Volt Holiday Special
Merry Mayhem Awaits! The 9-Volt Holiday Special features 10 Fantastic stories ranging from storybook to superhero. Step inside this fabulous holiday wonderland and explore what the Triple AAA Creators have brought YOU for Christmas!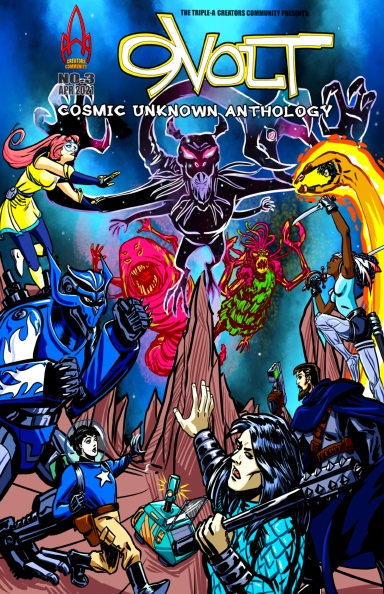 9 Volt Comics Cosmic Uknown
Science Fiction and Fantasy! What could possible be a better combination? Here are NINE STORIES of spacefaring, futuristic cosmic magical mystery featuring action, adventure, and awesomeness. Featuring ArtAnon Studios, Dale A, Jim Stanislawski, Daniel McGuiness, Robin Taylor, Evan Hill, Jake Tvister, and Peter Seckler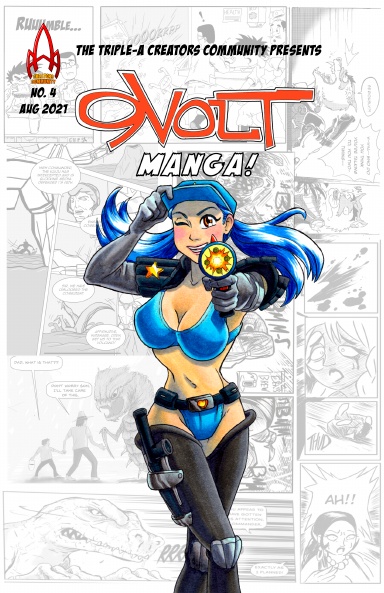 9 Volt Comics #4 Manga!
Great things come in small packages! This digest sized collection contains 8 manga stories by those plucky artists known as the Triple-A Creators Community! join us as we explore new genres, new worlds, and new adventures in manga form. Featuring Daniel Mcguiness, Jake Tvister, Sergio Gonzalez, Steve Brute, Dale A, Robin Taylor, Epithetsoup, and ArtAnon Studios. Cover by Shell "Presto" DiBaggio. Interior illustrations by SpaceBeatCerulean and Jake Tvister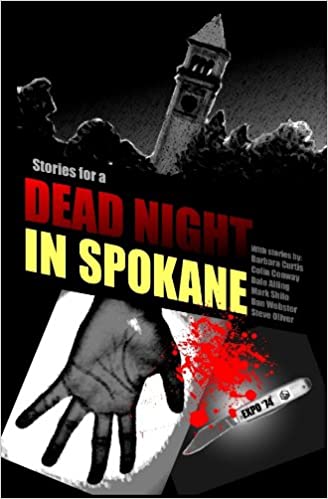 Stories for a Dead Night in Spokane
People who grow up in Spokane have a love-hate relationship with this city. It's a town that you keep going back to like the cheap slut you love even though you know she's going to cheat on you again. It's a town that can build you up, but its real talent is taking you down. The authors of Stories for a Dead Night in Spokane know this. These are stories of love betrayed, of crime rewarded, of strange people who have found their homes here, who belong here, whose crimes are committed here.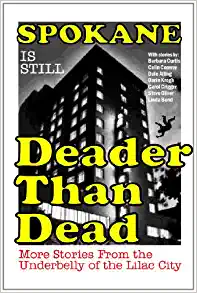 Spokane Is Still Deader Than Dead
Stories of love betrayed, of crime rewarded, of death by misadventures. These are stories of people who grew up in Spokane, who belong here, whose crimes are committed here. Fifteen stories by eight authors.